A few days ago Pope Francis and the Grand Imam of al-Azhar Sheikh Ahmed al-Tayeb , considered by some to be the highest authority on Sunni Islamic thought, met and signed a document calling for brotherhood and peace between nations, races, and religions.
Now, on the one hand, as a Baptist of Baptists what the Pope does has very little impact on me; and as a collector of fringe thought I can see how lots of people will be crying out hat this is a sign of the End Times(tm) or the Illuminati or some other ridiculousness.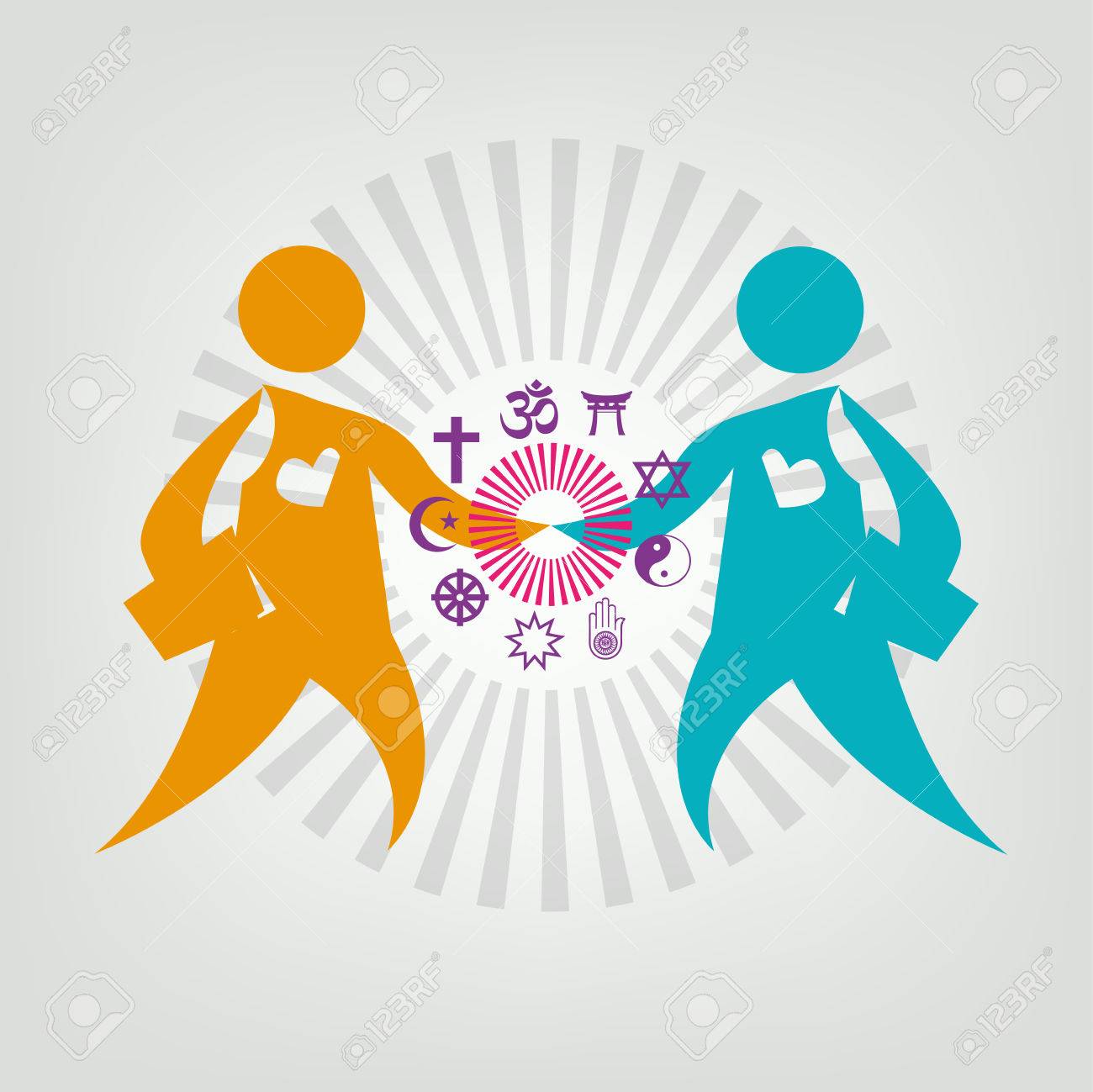 On the other hand, as a Christian and as a human being I think this could not have happened at a better time.
Last week I talked about demonization. The only way to combat that is to see people face to face. We must know them, look them in the eye, and talk to them.
In a social climate rife with division and argument it is heartening to see leaders from two of the dominant faiths meet and agree on common ground. The "Document on Human Fraternity for World Peace and Living Together" begins:

Faith leads a believer to see in the other a brother or sister to be supported and loved. Through faith in God, who has created the universe, creatures and all human beings (equal on account of his mercy), believers are called to express this human fraternity by safeguarding creation and the entire universe and supporting all persons, especially the poorest and those most in need.
You can read it in full here, among other places.
The document asserts human dignity and equality, the value of human life, the need to care for the poor and marginalized and displaced, and the need for a continuing dialog of understanding and a shared responsibility for our fellow humans no matter where they live or who they are. It condemns extremism in all its forms whether religious or national or racial or cultural, clearly recognizing that they lead dependency and collective and individual self destruction. Asserting this truth:
Moreover, we resolutely declare that religions must never incite war, hateful attitudes, hostility and extremism, nor must they incite violence or the shedding of blood. These tragic realities are the consequence of a deviation from religious teachings. They result from a political manipulation of religions and from interpretations made by religious groups who, in the course of history, have taken advantage of the power of religious sentiment in the hearts of men and women in order to make them act in a way that has nothing to do with the truth of religion. This is done for the purpose of achieving objectives that are political, economic, worldly and short-sighted. 
Further it holds as an
"essential requirement to recognize the right of women to education and employment, and to recognize their freedom to exercise their own political rights. Moreover, efforts must be made to free women from historical and social conditioning that runs contrary to the principles of their faith and dignity. It is also necessary to protect women from sexual exploitation… Accordingly, an end must be brought to all those inhuman and vulgar practices that denigrate the dignity of women. Efforts must be made to modify those laws that prevent women from fully enjoying their rights."
Do I agree with ever jot and tittle? Are there places where I could quibble with word choices? That is not the point. The point is understanding both Catholicism and Islam. The point is seeing others as human.
The point is getting over our own prejudices and preconceptions and actually and actually trying to see people.